Having taken delivery of a large number of the Next Generation Caterpillar dozer's this week, it seems like as good a time as any to explain the changes to Cat's new numbering system for its new Dozer lineup.
Initially, Cat dozers were named with letter modifiers to differentiate machines that existed within the same size class, such as D6T, D6N and D6K2. Recently, Caterpillar decided to remove the letters in dozer names and arrange them from smallest to largest, with only one model number per class size. The aim of this is to provide a more straightforward comparison between the different base machine sizes for an easier machine selection process.
We beleive the most popular models for works in the UK will be:
Next Gen D6 (The same size as the popular previous generation D6T) – We have this model available with both a Straight blade and a 6 way Vpat blade. All fitted with 30″ LGP Tracks.
Next Gen D5 (Takes over from the previous generation D6N) – We have this model fitted with a 6 way VPAT blade and LGP tracks.
Next Gen D2 – (Takes over from the previous generation D4K) We have this model available with the standard 6 way blade, and LGP tracks. This is the most popular machine for fine grade control on railway works and motorway embankments.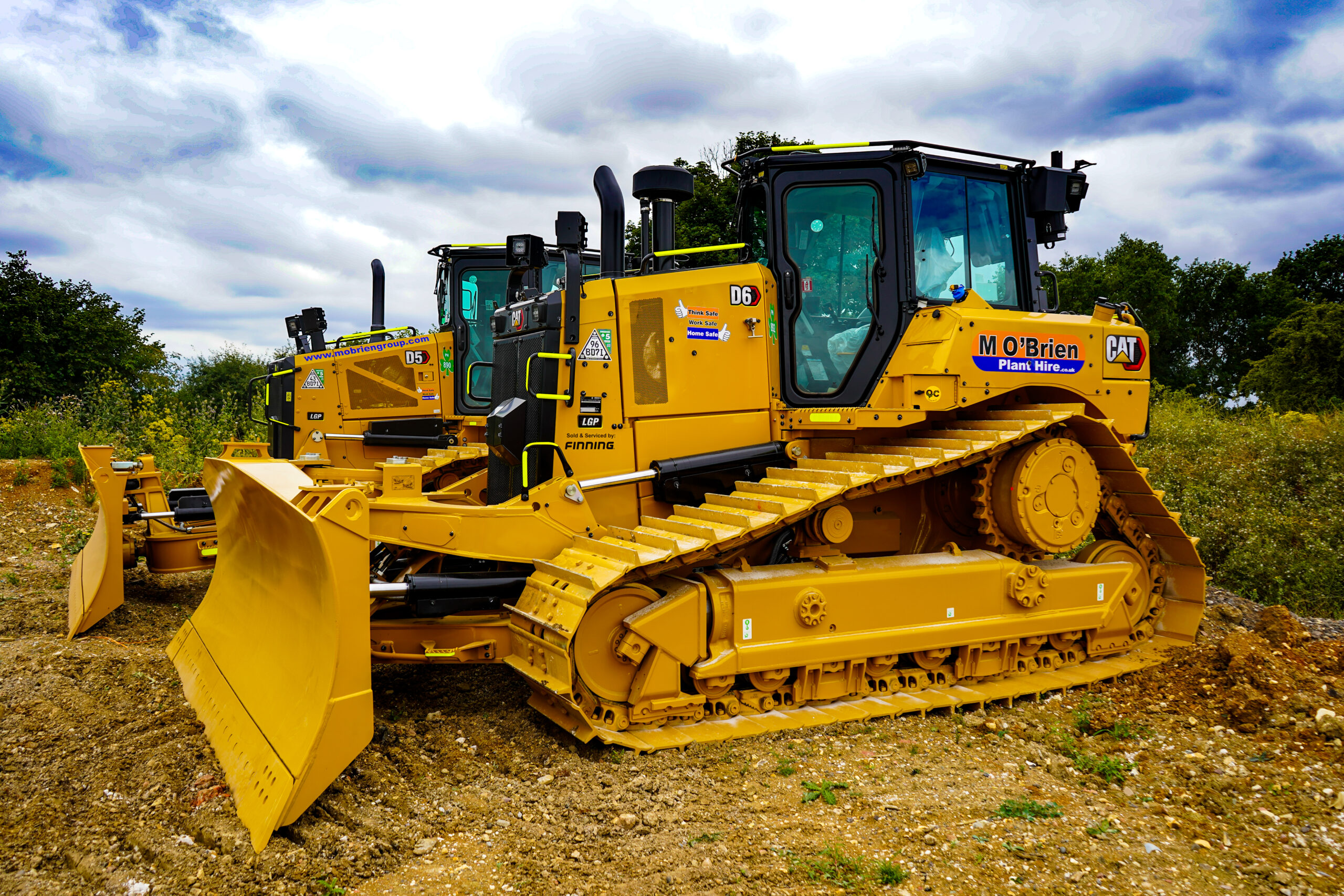 The next generation dozers come with a feature rich operating environment offering operators high levels of comfort and ease of use. Notable features of the next generation machines include: Grade assist, Slope asssist, Autocarry, Traction control, and new operator assist that works like a coach for new operators to help them get the most out of the machine on an ongoing interactive basis.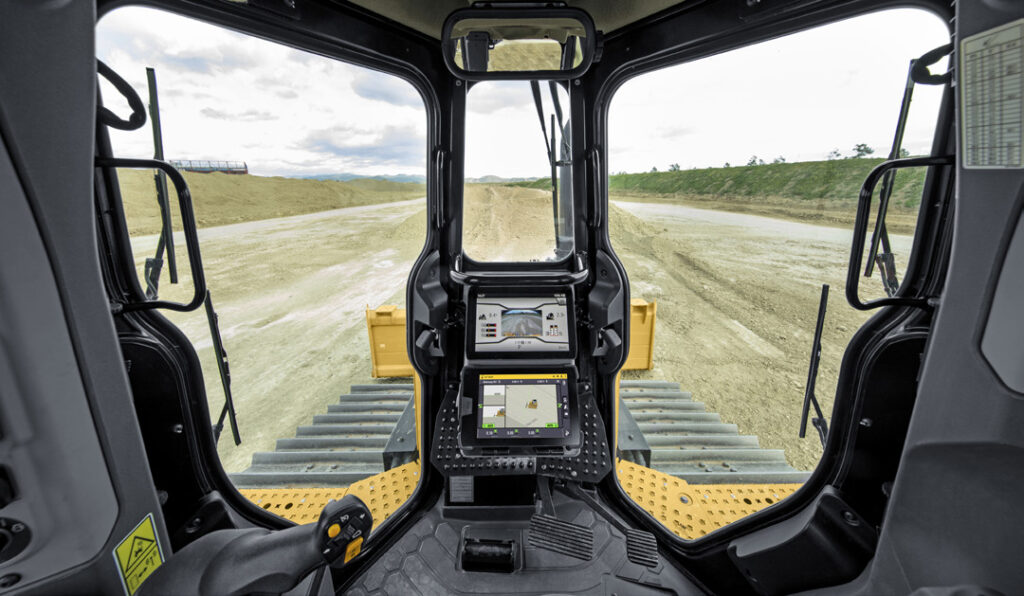 The full range of Dozers from M O'Brien plant hire are available with the latest GPS technology and can be supplied on a self drive or operated basis with one of our experienced and trained operators. For more information on our lineup of Dozers for hire please get in touch with our hire desk on 01582 840045 or hiredesk@mobriengroup.com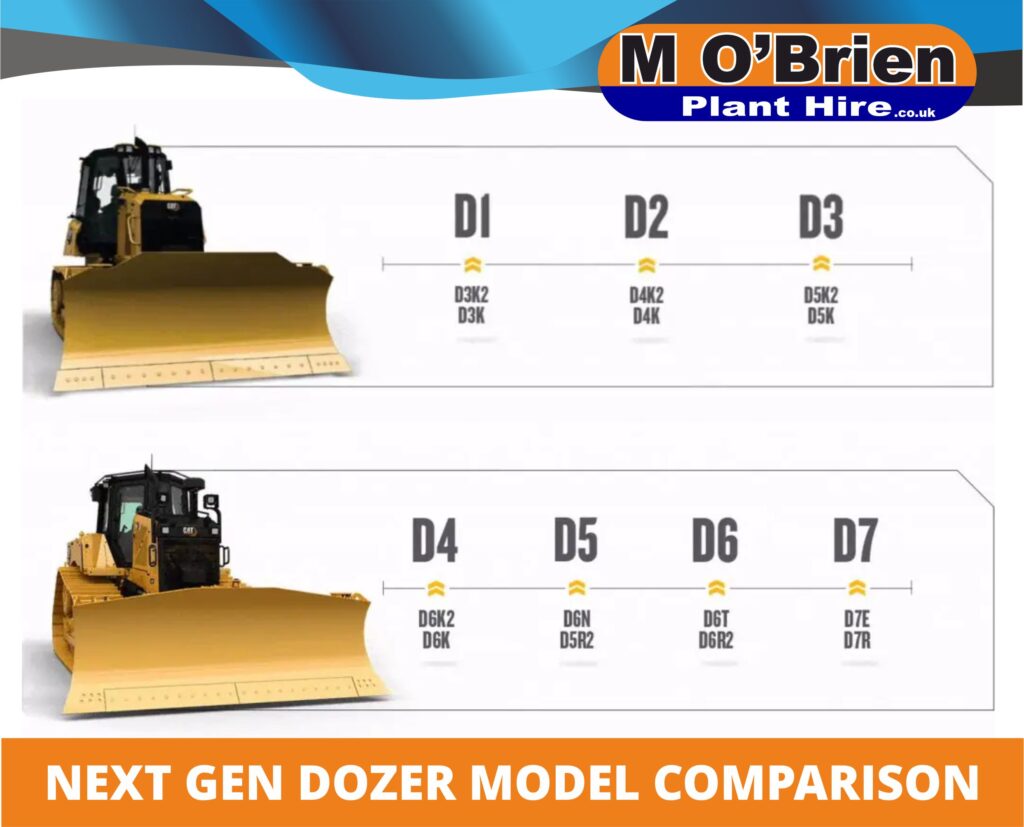 This article has been written by M O'Brien and not endorsed by caterpillar equipment or its subsidarys. It is for advisory information purposes only and based on information from Caterpillar spec sheets and customer feedback.