At a time where we are seeing large earthmoving equipment in such high demand, it makes sense that we expand our offering to include a new model to our range of excavators to compliment the fleet. The first of two brand new Komatsu PC700LC 70 tonne excavators has just been delivered to M O'Brien Plant Hire, marking the first 70 tonne excavator to join the impressive fleet.
The Komatsu PC700LC-11 is powered by the latest Stage 5 emission compliant engine with fuel saving technology including auto idle and idle shut down features, enabling a reduced environmental impact of our customers construction projects. The fuel and carbon savings don't stop there, as this model is transportable as a single load, reducing HGV movements to site and the need to assemble upon delivery, meaning less down time and more productivity for our valued clients.
The machine was delivered initially to the M O'Brien group Sand quarry in Bedfordshire, so that a number of our experienced operators and plant engineers could undergo familiarisation training on the new model, the machine even received the seal of approval from Michael O'Brien as he tested the machines capabilities in the quarry environment.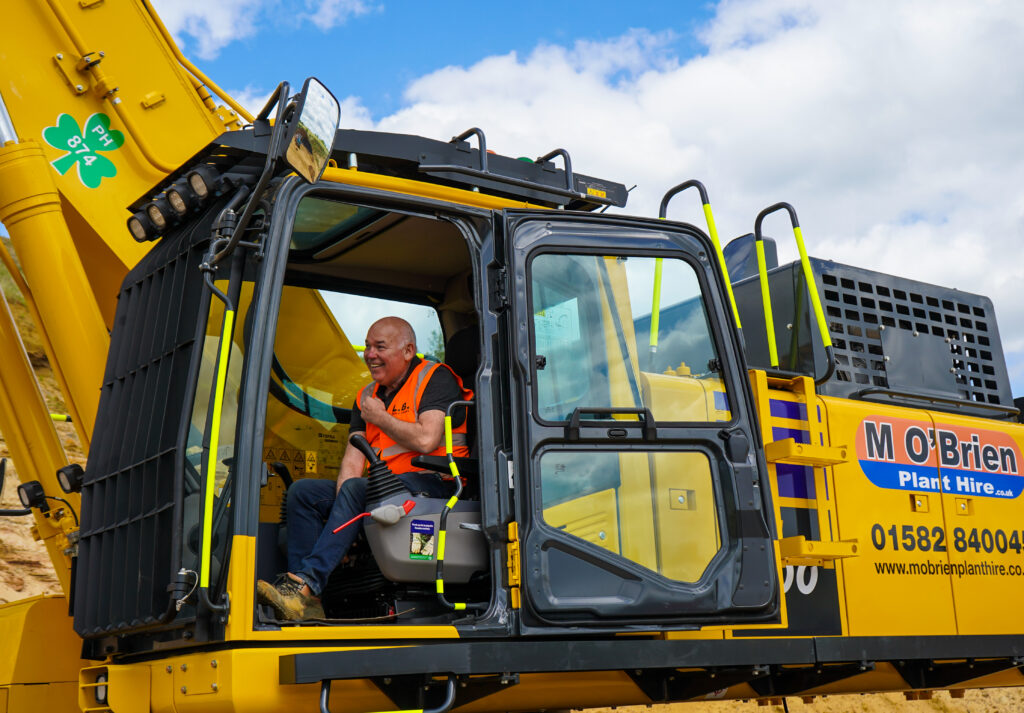 70 Tonne excavators from M O'Brien Plant hire are available with; GPS Machine control, Safe load indicators, Slew Restrictors, height restrictors, 360 degree cameras and our usual suite of safety and productivity features.
For more information on our Komatsu 70 tonne excavators for hire, please contact our helpful hire desk on 01582 840045 or hiredesk@mobriengroup.com